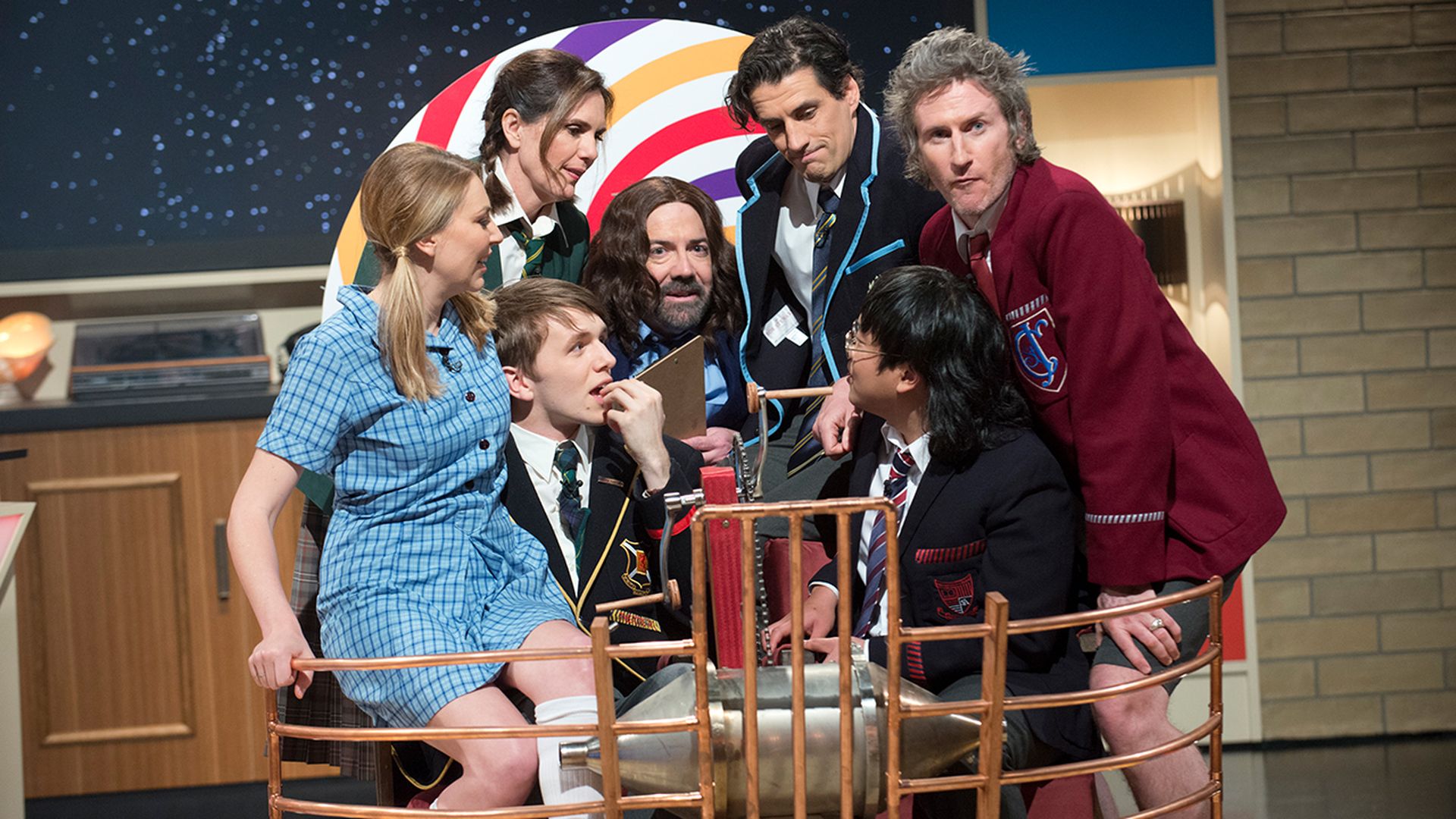 You don't need a the time machine – the second season of the rebooted Talkin' 'Bout Your Generation is on Channel 9 from 7:30pm this Wednesday.
Shaun will again be joined by Robyn Butler, Andy Lee and Laurence Boxhall as X, Y and Z team captains.
I was lucky enough to be in the audience for one of the episodes, and it certainly feels more freeform than even last season (think 'As Quick As' being timed against a competitive hot-dog eater). If you enjoy your Micallef humour with a spot of odd, then strap in!