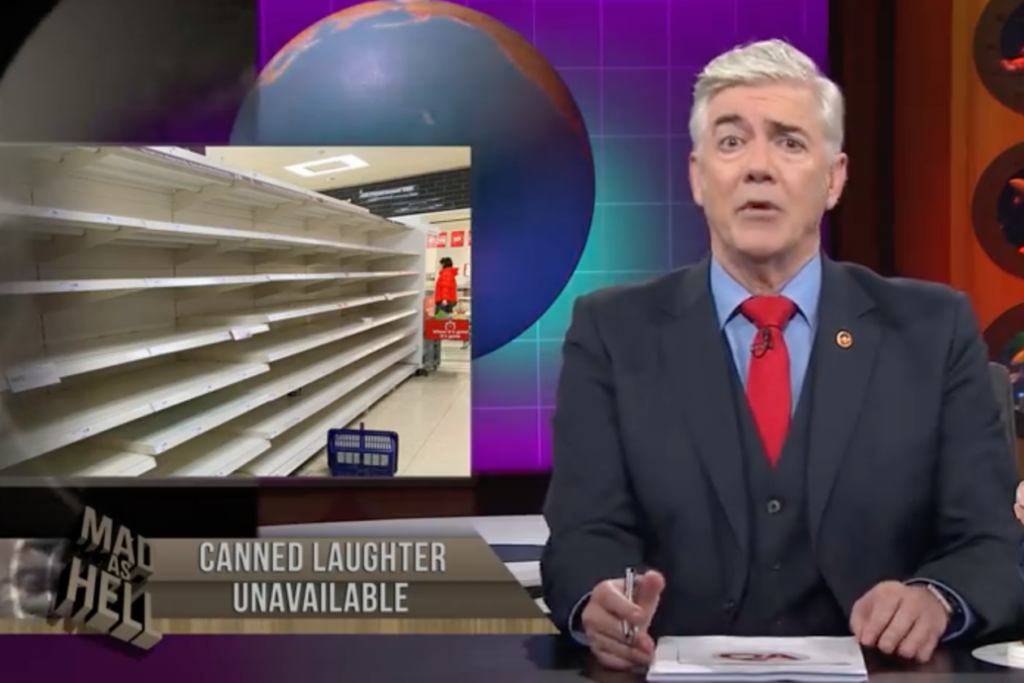 It's almost difficult to believe that we're about to enjoy a 12th season of Shaun Micallef's Mad As Hell, almost 8 years after it first started.
There's is no doubt it is the best Australian political satire, which is pretty good for a show that Shaun considers a sketch comedy show framed around the local politics of the day.
This season, like the second half of the previous one, will continue to have no studio audience due to the Coronavirus restrictions in Melbourne, where Mad As Hell is filmed.
The lack of audience makes it reminiscent of one of Shaun's previous shows, Newstopia, an SBS news based show that had international news, rather than Australian, as a source. The Newstopia link hasn't been lost on Shaun, with the Newstopia music and style making a few appearances, significantly in Episode 7 of last season, which was the first audience-less.
Mad As Hell is back for 12 weeks starting August 5th at 8:30pm on ABC.