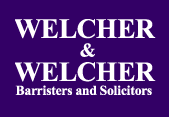 Proving he wasn't a one trick pony, Shaun's follow-up project after three seasons of The Micallef P(r)ogram(me) was a sitcom of-sorts. Mostly written by Shaun, with contributions from Michael Ward and Gary McCaffire, Welcher & Welcher focussed on the staff of an inept legal firm.
Headed by husband and wife team Quentin and Kate (played by Shaun and Robyn Butler), the team included lawyer Peter/Paul Cohen (played by Francis Greenslade), office manager Jan Brink (Anita Cerdic), receptionist Tia (Nina Liu) and IT "Expert" Griffin (played by Santo Cilaro)
The show didn't opt for a laugh track, which may have made it harder to reach a wide audience. For those who were in the know, Welcher and Welcher will be remembered as one of the most clever Australian sitcoms ever produced.
As Shaun mused on the show: I don't think the ABC liked this show. Personally, I quite liked the show. I think four of the eight episodes are very good (two are as good as anything we ever did in The Micallef P(r)ogram(me)). Two are not bad. And the other two stink.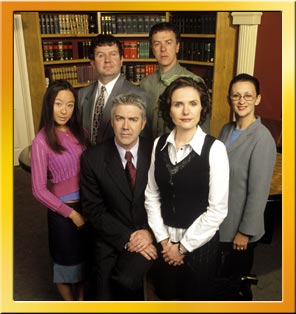 Episodes
Episode One – Prejudice
First aired: Thursday 6 February 2003, 8.30pm
Quentin defends a controversial painting and the son of the most horrible man alive, Claude Buzzo. The articled clerk has locked herself in her office and the painters are still months into their three-week office makeover.
GUEST STARS – Tom Budge, Jim Daly
Episode Two – Adam's Rib
First aired: Thursday 13 February 2003, 8.30pm
Quentin wants to sack the new solicitor, Peter/Paul for being too nice, but instead ends up accepting an invitation to dinner. And when two of Kate and Quentin's friends divorce, Kate decides to spice up their own marriage with some fantasy role-play.
GUEST STARS – Colin Lane, Andrew Curry, Anne Phelan
Episode Three – Favours
First aired: Thursday 20 February 2003, 8.30pm
Kate has a win in the industrial court defending a group of textile workers, who then offer to make her a dress for the Women-In-The-Law Dinner. Quentin does a favour for an old client of his father and learns once and for all that charity doesn't pay.
GUEST STARS – Tony Martin, Roz Hammond
Episode Four – The Winslow Boy
First aired: Thursday 27 February 2003, 8.30pm
Kate and Quentin's son, Winslow, has been expelled from boarding school and Quentin decides to take his son's case to the school board. But returning to Broadshadows brings back the horrors of his own school experience.
GUEST STARS – Max Gilles, John Stanton, John Flaus
Episode Five – Hypothetically Speaking
First aired:  Thursday 6 March 2003, 8.30pm
Kate takes a proposal for a televised 'Hypothetical' to the ABC. At the meeting, Quentin is asked to be the legal advisor on the ABC's new drama series, 'The Gavel Bangs Heavily'.
GUEST STARS – Sigrid Thornton, William McInnes, Rod Mullinar, John Clarke,
CAMEOS BY Ian Henderson and Paul Higgins
Episode Six – White Man's Burden
First aired: Thursday 13 March 2003, 8.30pm
The drive team from a top-rating radio station meet with Peter/Paul for advice on defamation. The painters bring a worker's compensation claim against the Welchers and Quentin decides to conduct his own covert investigation.
GUEST STARS – Wayne Hope, Scott Brennan, Lawrence Mooney
Episode Seven – Heat
First aired: Thursday 20 March 2003, 8.30pm
Due to a power blackout on the hottest day of the year, Quentin decides to close the office and leads the staff and clients into the fire escape, trapping them inside. Meanwhile Kate has trouble on the way to pick up a Japanese investor from the airport.
GUEST STARS – Alan Cassell, Marty Sheargold
Episode 8 – Siblings-In-Law
First aired: Thursday 27 March 2003, 8.30pm
Mr Buzzo is charged with armed robbery and attempted murder and the Wignall and Carrick case is finally going to trial. Peter/Paul's wife goes into labour but it's Quentin who is left holding the baby, with the two cases being heard simultaneously and no other barrister to assist. And the painters conceive a diabolical plan to extract their revenge on Welcher & Welcher.
GUEST STARS – Frank Wilson, Deborah Kennedy, Rod Mullinar, Roz Hammond