Anyone keeping an eye on Shaun's Twitter feed after episode 3 of the current season (14) of Mad as Hell, may have noticed this: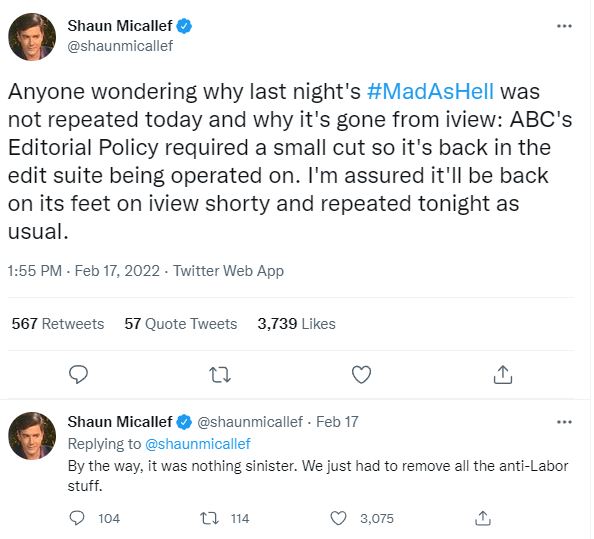 Turns out Shaun caused a mini-Twitter storm over this censorship, despite his obvious joke on the whole situation. It seems much more likely a self-edit by Shaun or the MaH team; due to the recent loss of life due to a shark attack in Sydney harbour, Tosh's segment equivalating our debt to a shark bite seemed a little tasteless (pardon the pun). Basically this bit was re-edited into a similar topic but different approach.
Anyway, if you're pedantic (and you've read this far… so chances are…), you can rewatch from about 6:20 to 7:40 on iView and see a whole new bit!
I've never been able to be sure, but I do think there's been a minor edit before… not sure if anyone else remembers it.