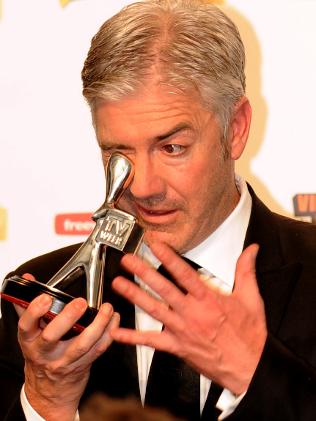 It's been very quiet on the Shaun front since his book tour and Mad As Hell both finished up last year, apart from a couple of cameo appearances in the Roast of Paul Hogan and Aunty Donna's Coffee Cafe.
As a last hurrah for Mad As Hell, the Australian TV awards – "The Logies" – have nominated both the show and Shaun for a few awards:
Shaun for Most Popular Personality (the Gold Logie)
Shaun for Most Popular Presenter (the Bert Newton award)
Mad As Hell for Most Popular Comedy Program
Mad As Hell for Most Outstanding Comedy Program
To my memory, this seems like the highest number of Shaun related nominations in one year. It's going to be a hard slog to win any of the "Popular" awards, but the Most Outstanding Comedy Program looks a reasonable chance. It's the category that The Micallef P(r)ogram(me) won 20 years ago and Mad As Hell won in 2016.
Either way, it's a nice nod to a show which was nearly perfect in every way and is now sorely missed.