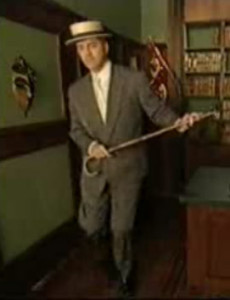 Thanks to a number of announcements over the last few months, we now have a fairly good idea of where/what/how you can see Shaun right through until the end of 2016:
The Ex-PM
No doubt you're already aware, but Shaun's new sitcom is all wrapped up and ready to air on Wednesday October 14th on ABC. Expect to see (or more accurately, hear) Shaun on radio over the preceding week promoting it. The show will air over 6 weeks.
Shooting of the "Stairway to Heaven" specials
There will be three new Stairway to Heaven specials to air on SBS in 2016, so Shaun will spend time filming these over the following few months. He has already been spotted in Salt Lake City, so there's a fair bet Mormonism will be one of the faith's explored.
Mad As Hell – May 2016
The ABC have given the first part of next year to Charlie Pickering's show, so Mad As Hell is likely to slot in after it (the reverse of what happened this year). Shaun has pretty much confirmed its return, so hopefully the sixth season will line up with an election announcement to add some additional gold…
MTC Production: The Odd Couple – November 2016
For the latter half of the year, Shaun will join Francis Greenslade on the Melbourne Theatre Company stage for "The Odd Couple". Neil Simon's classic comedy about divorced men living together has been adapted and performed in many guises, and might be, perversely, the world's funniest play about marriage. Watch the video to see Shaun and Francis discuss working together: