Shaun joined Tom and Alex on Triple J Breakfast today, and was his usual irreverent self, discussing his award wins, his impressions and the non-sequitur discussions on his Vega breakfast show.
He also revealed he has been working on a book in his break from Mad As Hell, which he revealed as being titled "The President's Desk" (although this could be a red-herring). We should expect to see it hit real and virtual bookshelves next year! Hooray!
The ABC series "Shock Horror Aunty" has aired over the last few weeks, looking at ABC TV's most shocking moments.
The last episode concentrated on those who dared take on society's sacred cows, and the Micallef P(r)ogram(me) was noted for two sketches: Wayne's character's statue of the horrors of war, complete with erections; and the documentary of Weary Dunlop: Transexual. The ironic part about the Weary Dunlop sketch is that it was never aired because of the media backlash over the very thought of it, however the sketch itself actually only went for 10 seconds before it was designed to cut away to a complaints desk – mocking the exact scenario that actually happened!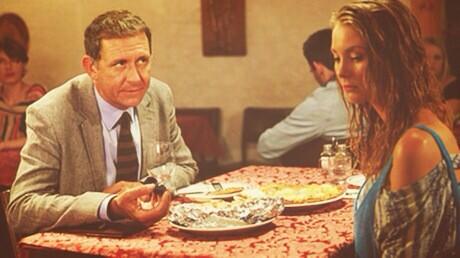 It's a Date has been an eight part comedy series on the ABC focusing on couples and the rules of dating. Each episode has featured 2 couples, and revolved around topics such as "How Important Is Honesty On A First Date?". It featured an all star cast, including Asher Keddie, Lisa McCune, Shane Jacobson and Ross Noble, and was created and primarily written by Peter Hellier.
In the last episode, "Does Age Matter?", one of the stories focused on Michael and Alison, two med students who may be about to move to the next stage of their relationship, if it doesn't all fall apart. And it was written by Shaun! Check out the episode on iView (for the next 2 weeks) – so I won't spoil it here, but I will post in the comments…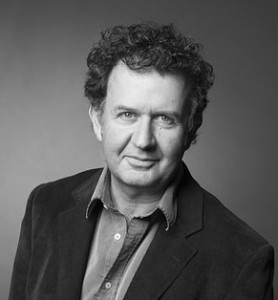 It's hard to imagine any of Shaun's standout TV shows without Francis Greenslade; from the bumbling stage manager on The Micallef P(r)ogram(me), to Peter/Paul Cohen on Welcher & Welcher to the second banana on Micallef Tonight – not to mention his brilliant characters on Newstopia and Mad As Hell.
He's launched his own website: www.francisgreenslade.com. So check it out, won't you?
Stephen Hall, one of the writers of Mad As Hell and star of Bond-A-Rama (and also interviewed on this site), is performing a new show at the Melbourne Fringe Festival during September and October: Raiders of the Temple of Doom's Last Crusade.
As you might have guessed, it's the first three Indiana Jones films (or all three, if you don't count the fourth as being worthy) packed in to one hour.
Bond-A-Rama was a thoroughly entertaining show and Stephen is very funny, so if you've enjoyed any of the Indiana Jones films – you're going to like this.
More information at https://www.facebook.com/raidersofthetempleofdoomslastcrusade. Tickets are on sale now.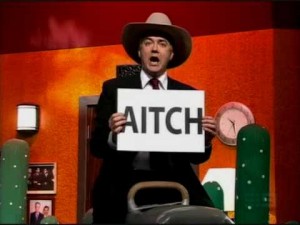 The day after the 13th episode of Micallef Tonight, 10 years ago today, Shaun's Channel 9 variety show was axed. The show itself had started to gather some momentum with its irreverent humor, and had been extended from the original 12 week run by 20 weeks. So it came as a complete shock to the whole production team, especially Shaun, when it was cancelled – never to return to our screens.
At the time, it probably created a low point in Shaun's career, and it wasn't until Thank God You're Here, three years later, that Shaun was again making regular TV appearances, leading of course to Newstopia in 2007.
Shaun himself had a little nod to the show in the fifth episode of Mr and Mrs Murder, "Lost Soul", with Charlie whistling the theme tune while he worked.
The Expurgated Micallef Tonight DVD was released a few years later, with the 13 episodes condensed down into eight.
TV Tonight has it on very "good authority" that Mad as Hell will return to ABC1 in 2014. We're not sure what authority, but since it's good news, we're going to run with it.
But as David Knox points out, Mr & Mrs Murder is a long-shot to return for a second series, because, as previously noted on this site, it is largely dependent on funding.
We'll keep our eyes peeled for an official announcement on MAH!
Shaun turns 51 today!
Well whoop-dee-do, this site has managed to be here for 3 years – that's longer than the whole internet!**
Since then, we've reclaimed the original ShaunMicallef.com (our spiritual predecessor), interviewed Shaun twice, enjoyed MAH, TAYG, M&MM (to name but a few) and built our own lion park.***
Thanks for visiting and making this site worth it, as we look forward to the next exciting projects from S. Micallef.
** A lie.
*** Also a lie.
Adam Hills almost didn't make it back from London in time to host his tonight show, but Shaun still took the liberty of taking over the hosting duties – until Adam intervened and took control back. You can watch it here and see  some behind the scenes footage here.
It wasn't the first time, as when Shaun appeared as a guest at the end of Season 2, he pretty much took over then too!