Shaun certainly wants to know, and we'll find out soon with the season 4 première episode of Who Do You Think You Are?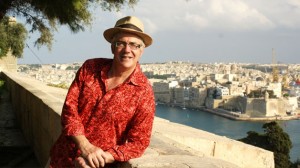 Delving into a family past he was never told much about, Shaun goes to Turkey to discover that his great-great-great-grandfather on his mother's side had a brush with one of the most famous women of the 18th Century, Florence Nightingale.
But it's the things he learns about his father's family, originating from Malta, which are the most surprising and bring his relationship to his father to a new level.
In some unaired information, Shaun also found that part of his family tree ended up in Perth. He great, great, great-grandfather had seen out his last years in Perth, when the colony of WA was only 50 years old.
The episode airs Tuesday March 27th at 7:30pm on SBS.