It's time for the Melbourne International Comedy Festival, and three of the clever creative people behind Shaun Micallef's Mad As Hell are starring in their own shows. Check them out, won't you?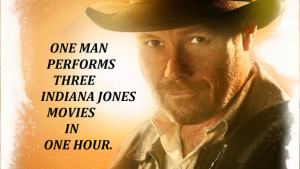 Stephen Hall in Raiders of the Temple of Doom's Last Crusade
Bringing back his one man show, Stephen performs the first three Indiana Jones movies in an hour. Stephen previously tackled the James Bond films in Bond-A-Rama (with Emily Tahini and Michael Ward), which was a thoroughly entertaining show. If you've enjoyed any of the Indiana Jones films – you're going to like this.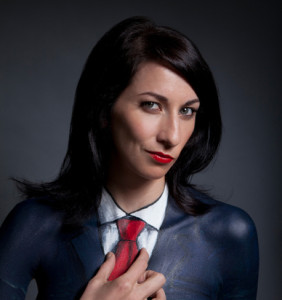 Veronica Milsom in Do Not Irony
Veronica's first solo show involves her bringing the musings of her idle mind from her family lounge room into the real world. A talented writer in her own right, this should be a great opportunity to see some under-the-radar comedy.
Roz Hammond (with Bob Franklin, Steven Gates) in The Writers: The Difficult Second Episode
There's not much information on this show, but with a trio of comedy legends in it, it's sure to be amazing.