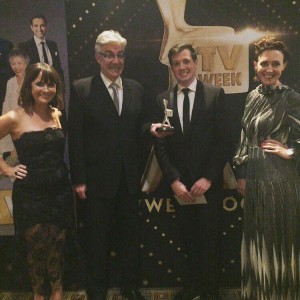 After what seems like an eternity (actually one whole year), Shaun Micallef's Mad As Hell is back for season 6, each Wednesday for the next 12 weeks.
And it's back after winning the 2016 Most Outstanding Comedy Logie award!
All the cast from last season is back, although Stephen may disappear towards the end due to his Fawlty Towers stage show commitments.
It's going to be an interesting season, as this is the first to run during an election campaign. Feel pity for the writers and cast, who will have to be changing and re-learning lines as the election cycle ramps up.
For us, it's going to be exactly what we need on TV.