Since it first premiered in 2012, Danger 5 has become a bit of a cult classic – a 60's style spy series anachronistically set during World War II, with a team of agents from across the globe working together to stop the Nazis and kill Hitler. The show is a pastiche of dubbed Japanese adventure dramas, such as Monkey, and spy series, such as Thunderbirds (with a dash of Get Smart). You can watch the prequel episode on YouTube.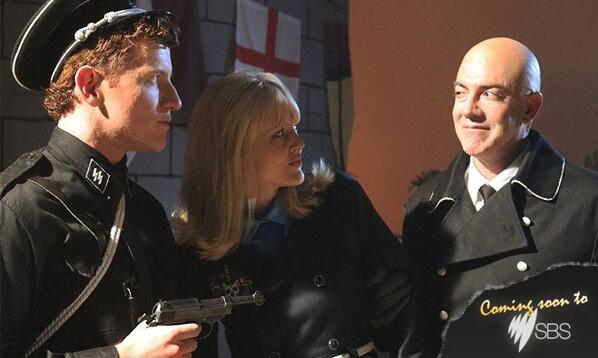 Shaun was a big fan of the first series calling it "the funniest thing I'd seen in 10 years on TV", even writing to the creators to express his enjoyment. So when series 2 was commissioned, the team jumped at the opportunity to get Shaun involved. This time, it's the 80's, and Hitler is back for vengeance. Shaun will play dual roles as a school teacher and a bald-headed Nazi, and will appear in more than one episode.
Season 2 of Danger 5 starts on SBS2 on January 4th at 9:30pm.