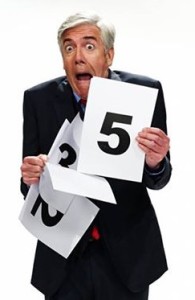 It's hard to believe it has been five years since this website first came online, simply as a way to keep myself and fellow fans up-to-date on Shaun's where-abouts. Now we have a Twitter, a Facebook, and a Lion Park*.
Luckily, we've not been disappointed –  Shaun has been busy and hilarious, and always generous with his time in keeping me (and therefore you) informed. Here's to the next 5!
Stay tuned, because next week we'll have an exclusive interview with Shaun about the future of Mad As Hell and what we might expect in The Ex-PM (his upcoming sitcom).
* This is a lie.