As Mad As Hell was wrapping up a few months ago, Shaun spoke to me about his projects through to next year, including The Ex-PM, Stairway to Heaven and the return of Mad As Hell. I've finally written it up, so enjoy!
---
I can't think of anybody who's so heavily involved in so many TV projects at one time (Mad As Hell, The Ex-PM and Stairway to Heaven) – you must be pretty busy at the moment!
I would have been busy anyway, because the plan was to do Mad As Hell at the beginning and the end of the year, and for one reason or another the Mad As Hell at the end of the year was vacated, and I think that was to do with funding generally. [Note: Mad As Hell comes from the Light Entertainment budget].
That meant that the back end of the year was free, so I said why don't we have a look at doing the documentaries – we're doing (the filming of) two at the end of the year and one at the beginning of next year. I'm still to have talks about what they are; (the production company) probably know, but they haven't told me yet.
So it's more the process of they'll come to you with a suggestion of "we think you should go here" and you'll go?
We have talked about where we might go, so it won't surprise me, it will just be a case of which three they pick.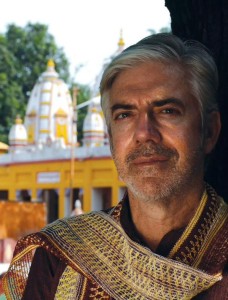 Was that how the first one came about, was it their (Artemis') suggestion to go to India and look at Buddhism?
It was one of the ones we talked about, and oddly enough, I think it was the easiest to get to and the most exotic. Maybe the other ones won't be so far away. The US might be a good place to go.
You haven't been to the States have you?
No. It was interesting having never been to India to go to Haridwar, a country town, instead of the big cities, and ditto in the US: I would be going somewhere that would be quite unusual to go to for a first visit.
Is there anything you are hoping to learn in the upcoming three episodes of Stairway to Heaven? Will it be a continuation of the journey in the original special?
Hopefully it's a refinement, I don't really know. I certainly didn't answer every question, and I didn't ask every question. So, if it is about Mormonism for example, it's interesting because I'm connected to the basic bedrock of the Christian traditions, so it's easier for me to follow. But "why is this relatively new strand been so embraced?" It's not a venerable as Hinduism. It's a different question. It still links to someone's absolute certainty about this particular version of faith that people have. The question is the same, it's probably more about perspective.
So you'll be treating it as a continuing enlightenment experience, trying to learn from people?
Because it would be in the same family of faith that I grew up in (Catholic), it might be easier for me know what I'm talking about when I ask the questions. So it may be less reverent than it would be in a more foreign environment.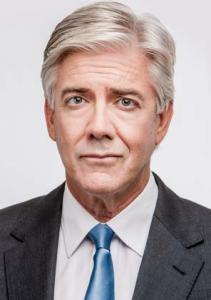 I'm very much looking forward to The Ex-PM, since you teased it so long ago. How is preparation going for it?
Downstairs from the Mad As Hell office is the ABC drama department, so we're casting for it now. So occasionally on a Wednesday, after doing the edit for Mad As Hell, I'll go back to the office and look at some of the scripts that are coming in, then pop downstairs and do a couple of auditions, then come back upstairs and sign off on the sound edit and the audio post and the shows finished. So I've been doing two things on the Wednesdays. Once we finish (Mad As Hell), I'll re-write the scripts and we start shooting in late May maybe.
Will it be mostly a set piece, or a bit of outdoors and in-studio?
There won't be any studio component; it will all be in the real world. We'll find a house to shoot in.
I guess he (Andrew Dugdale) will be running a home office?
It will be a bit of an upstairs/downstairs sort of arrangement.
And it will air later in the year?
Probably about September; 6 episodes.
Will Francis be in it?
Yes, absolutely. We'll try and get everyone guesting in it, but Francis will have a role written for him in it, as always.
What are the chances of more Mad As Hell in the future?
It will be next year. It's a good show, we're match fit, we know what we're doing, we just need to wait a year. We've done that before, waited a year between the first and the second series. We don't want to wear out our welcome.
So you're enjoying it enough that you'd love to come back and do some more?
Yeah! [said emphatically]
Do you like to seek out these projects, or do these opportunities come along for you to pounce on?
These days I don't have to do much chasing. Mr and Mrs Murder was easy to get up, harder to do. I've been really lucky. There have been projects which haven't gotten up, you just draw a conclusion that it wasn't the right time or it wasn't a strong project. If the will isn't there, no amount of pushing is going to get them to do it.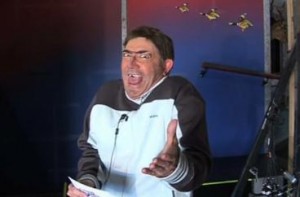 Is it endearing that people still request Milo?
It's alright, I don't mind. There are worse things to be remembered for.  No one is asking me to do Milo professionally on a TV show – if that was the only job I was being offered I'd be a bit bitter I suppose.  It will come to that maybe, turning up in someone's short film and that's all they'll want me to do.
I think we the fans feel part of an in-joke when you reference your previous work, as you do a bit in Mad As Hell. You like to layer the jokes, so everyone can feel like there is a joke for them.
Like throwing in the clips from The Micallef P(r)ogram(me), it doesn't hurt if you don't know the reference. Maybe it's a bit more of an interesting experience if you go: "I remember that when I was 15." Everything I've done had references in it. It's about the level of commitment to it; if it's just a reference and it doesn't matter here nor there, that's the way to do it. We did a New Years Eve show which was just layered with references to the past, and that was probably a bit too much. You can't visit the past too much or it looks indulgent.
Thanks to Shaun and all the Mad As Hell crew (Anthony specially) for their time and assistance.