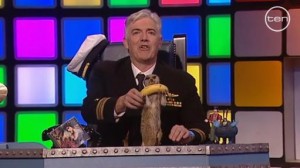 Even since Talkin' 'Bout Your Generation finished in 2012, there have been rumours of the return of the successful show, especially given its flexible and original format.
The Australian has re-opened the rumours, saying ITV are shopping the show around the TV networks, with Channel Nine a likely destination. Interestingly, "sources" say Shaun is a likely host, but isn't locked in yet.
Shaun himself has said that for him and the cast, the show was done, so not sure if this will develop further than a rumour….