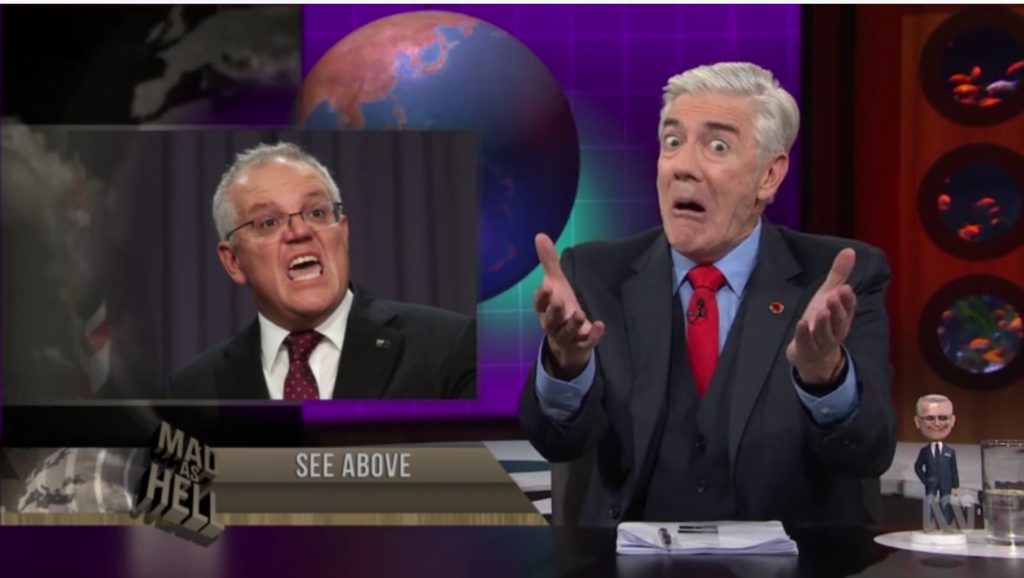 The thirteenth series of Mad As Hell began last Wednesday – and are we very glad for that! It's the ninth year for the show, and we're expecting 12 episodes. Six! Other Random Numbers!
All the cast has returned, so we can just crack on an enjoy it. 
It's back again without an audience due to COVID restrictions – but it nearly had one… New restrictions were introduced by the Victorian government at 6pm, just 30 minutes before the first episode was about to be taped WITH an audience. It would have been a huge letdown for that audience, but strangely enough, the lack of audience hasn't really taken away from the show in the last season and a bit… it might be a bit of a shock when those laughs return.
Usual time slot of 8:30pm Wednesdays, or watch on iView. You may need a login now to watch online (as sent up by Tosh's parody of Charlie Pickering's ad about it in episode one of season 13).