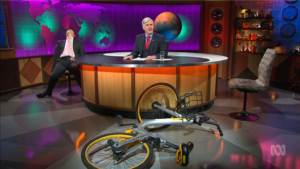 We're drawing towards the final 1/4 of Season 8 of Mad As Hell, with the tenth episode airing tonight, and thirteen episodes all up.
But – not to despair! Shaun has confirmed that there will be another block of thirteen starting in September.
(Plus there's eight episodes of TAYG coming mid-year, but more about that later…)
So there will be Shaun on Australian TV for 65% of the year! (as a minimum requirement it should be).
All those numbers got you confused?
Basically, there's lots of good television to enjoy this year.