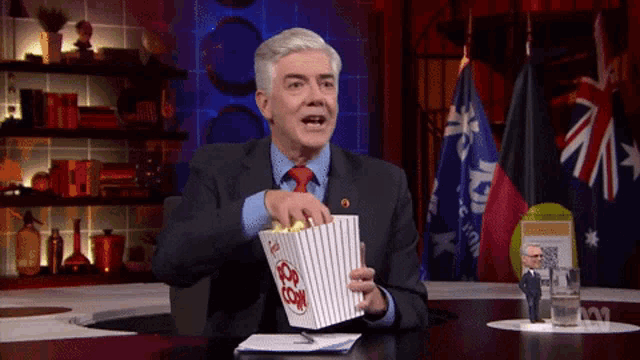 In very happy news, Shaun Micallef's Mad As Hell is back for a 15th season on Wednesday 20th July at 8:40pm (pushed back because of Gruen, but this nicely allows Shaun fans time to switch from the Brain Eisteddfod on Channel 10 which finishes 8:30pm ish). A new government, and a new set of politicians to poke fun at.
But all good things must come to an end too, and Shaun has confirmed on Twitter than this will be the last season. He has advised it was his decision: "After 11 years and 15 seasons, I just felt it was time for someone younger to take advantage of the resources and opportunities on offer. I'm turning 60 in a week for fuck's sake."
When we spoke to Shaun earlier this year, he seemed optimistic about more episodes after this year, but some time away from the show must have changed his mind. We can't say we're not sad here at SMO-HQ, but understand Shaun's reasoning. We just hope he's not planning a full transition to a behind the scenes role (like Andrew Denton), because it's the "Shaun-ness" of the show that really makes it our favourite program on TV.